SATURDAY SICK CLINIC NOW AVAILABLE!
Raleigh Adult Medicine is pleased to offer you extended hours during our Saturday Sick Clinic from 8 a.m. to 12 p.m. (excluding holiday weekends). Staffed by our excellent team of physician assistants and nurse practitioners, this sick clinic can address any acute issues you may have. This clinic is available by appointment only and is located at our office on Blue Ridge Road. Call 919-781-9979 to schedule your appointment.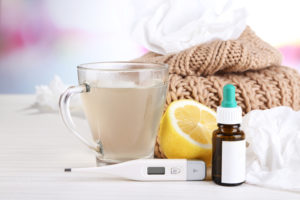 For all non-urgent issues, please call our office during regular business hours.
PATIENT CHECK IN IS NOW EASIER THAN EVER
Raleigh Medical Group, P.A., has implemented Phreesia, the nation's leading Patient Intake Management Solution. Your check in payment process will now be easier than ever before! The new electronic platform replaces the paper clipboard with a wireless, touchscreen PhreesiaPad.  "I had no problems using the PhreesiaPad at all. It's hard for me to fill things out because I have trouble with my hands. I'd much rather use this over paper," said a 78-year-old female patient at Raleigh Medical Group.
Raleigh Adult Medicine is known for keeping things simple, allowing us to focus on you, the patient. This new system is just another step towards simplifying and advancing your medical care. Find more information on our new check in system here.
SAME DAY APPOINTMENTS
We are pleased to offer same-day appointments for routine and urgent needs.  Contact our office at 919-781-9979 to schedule your appointment.